The question often arises, "Why do men prefer dating Asian women?"
Whether it's asked out of sheer envy or morbid curiosity, men of all races have their laundry list of reasons. Well today I'm breaking it down for you. In fact, this is a subject area that a friend of mine and I have both explored, experienced and now firmly agree upon. It is what sets Asian women apart from females of other nationalities. Notice how I said "Asian women" as opposed to "Asian-American women". The difference may seem subtle but the "American" aspect has a significant influence on a woman's demeanor. Some positive, some negative. I am here to discuss the latter that can be attributed to American Feminism as the culprit for stripping away the
cuteness
and femininity
that many men find so attractive in Asian women.
So let's start with cuteness first (I'll cover the other reasons in parts two and three of the series). I'm referring to what Koreans call
aegyo
-- a contemporary expression to describe cute and playful behavior derived from the word
aegi
meaning "baby" in Korean.
Here's an example of aegyo courtesy of the K-Pop group
Kara
.
[Update] Some of you may not know Korean. So here's a quick summary of the clip. Han Seung-Yeon from Kara who is wearing the red hat is very good with aegyo in public. Other members of the group struggle with this and attempt to show aegyo on the show. Notice the audience's reaction.
How is this NOT adorable? If you're female, seeing this might make you sick to your stomach. But remember this isn't about you. It's about why MEN like it. And if you want to compete, then you should learn to play the part.
NOTE: Do not get this confused with being submissive. Submissiveness is about being meekly obedient or passive and is probably the number one stereotype used to describe Asian women and why they're so much better than the competition. It's also the number one gripe Asian-American women make next to being viewed as exotic. Being cutesy is not equivalent to submissiveness.
For those of you who are still having trouble with comprehending the concept of aegyo
think of it this way. It's same type of behavior and tonality you might use when you want to be pampered, and if done properly in moderation it is absolutely adorable and ATTRACTIVE.
Take a look at most of the American female celebrities today and they all possess this tough, independent veneer that can be pretty fucking obnoxious. You know...the Angelina Jolie, Avril Levine and Rihanna types. Besides being a total sexpot, could you imagine Angelina Jolie being cutesy? How about Avril Levine, the skater boy who said see you later boy? What about Rihanna, who is becoming more and more androgynous by the album? I swear if these women acted any tougher they'd be borderline shemales!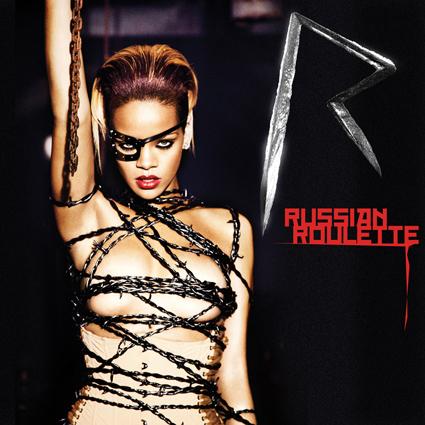 Why so serious? Seriously not attractive.
Don't get me wrong either. The 1960's feminist movement did some wonderful things for the advancement of gender equality. I think it's great if you're a successful woman earning your own money on par with a man's salary, owning your own home, buying your own shit and all that jazz, but going around touting that you're some "independent woman" is seriously lame. Men will recognize your independent persona without you having to make a public announcement about it. You don't need to go around telling the world that you are, just like I don't need to go around telling everyone that I'm confident. And if you really like being completely independent then pay the other half of the goddamn bill and stop bitching about how chivalry is dead. The worst would be to sing a song that relishes in your independence when your previous one was about, "Bills, Bills, Bills". Now that is
Child-like
and is far from adorable.
It's not like American women never had this touch of cuteness before. Remember Marilyn Monroe? My God she was the embodiment of this which is what made her so dashing physical appearance aside.
Sad to say that many women I meet these days seem to lack this trait which I find much more ubiquitous among Asian women, hence my attraction to them. Perhaps it's because the female dissenters think cuteness is fake and a sign of weakness. Well I can easily say it's about as fake as getting fake tits, but we all know women in the U.S. don't do that!